While starting a business, names for branding is the first thing we Search! 🧐 Do you know a Name Branding Generator could provide you that with a charm? 😎
Yes, your brand name has to be a blend of Simplicity, Creativity, and of course Uniqueness. 💪 But there is something very important you need to know when choosing the right brand name!
Be so good they can't ignore you

Let me suggest you the Best Brand Name Generator 😉 Keep Reading
Now, choosing a name for branding is not rocket science. 🚀 But still, you need to keep a check on certain conditions while choosing a unique name from a brand name generator. 🎯
3 Things To Do After Choosing Name for Branding
1) Scan Internet 🔎 For Brand Name You Choose
Choosing a brand name for a company that is already registered to someone else could be heartbreaking. So, conduct your own survey 🔖 on the internet to check if that name is used by someone or not.
To check if the brand name is available Click here. Choosing a unique brand name is important so this is the first thing you should do! 🤝
2) Is the name hard to spell or remember? 🙄
"Flickr", a photo-sharing brand name whose name's algebra I never understood. Real question is, how to prevent this? 👇🏻
It's Easy 💁🏻‍♂️ , Conduct a survey by asking people to remember the brand name you have chosen. Now, follow up afterward to check if they could 🤯 remember the name and spell them.
This would give you enough clue if the name should be taken or dropped! 😃 There is no use of registering a name which is not easy to reproduce.
3) Lastly, Check if you could say the name aloud in a Supermarket 📣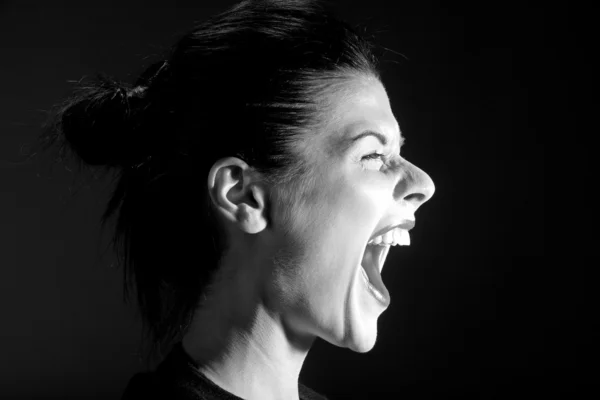 Sounds stupid?😆 it's Not! We call it the "Decider" phase because if you could confidently say it loud and feel proud about then pick your device and register 📱 your brand name right away!
😃 Brand Name Suggestion by TED!
Ugh! Enough of Information! Let's get back to Business ⤵
5 Best Brand Name Generator

🎰
We have got the list after checking out brand generator reviews and ease of use. We have kept…
Filters Presence
Advertisements absence
Overall experience, as your priority. 😉 ✌🏻
Gives more attractive brand name suggestions than others. Just put down the part of the name and it will suggest the names which could look highly effective. Filters for setting domain of brand is available. ✅
People also call this Business Name Generator as "BNG". Now, most importantly 👉 there are advertisements shown on the website.
If you want a business name generator without advertisements or the least number of advertisements then have a look at our second choice. ⤵
We Admit, it gives a clean interface with the least amount of advertisements hanging around the website. ✅
Although we could not find a filter for tunneling down brand name suggestions just like Business Name Generator listed above.
Shopify 🛍 suggests a unique brand name and in an adequate quantity. So, you could check it out if you want a large number of suggestions. 𖡻
Honestly, if you are searching names for branding then Namelix could suggest you brand names for free. 🤩
And the best part? It has filters through which you could get your desired names for branding. Filters are for length and style (Yes! Namelix gives you a visual for the brand) 🤹‍♀️
According to our research Namelix comes in the top🎖 if not the best name branding generator.
Really a large number of results with a clean, sober interface. 🧩
Just a downside we felt was lack of filters but this doesn't matter when you are getting too many brand name suggestions. 😊
Have a specific keyword for your brand name and want to build your business brand name around it? Just use Getsocio Unique Name Branding Generator.
We bet 🙋🏻‍♀️ you will get decent names for branding here ! To visit the website just click the name and you will be redirected ✌🏼
Looking for a company name generator that provides filters based on the domain (Marketing, Services, Trades, IT)? 😃
We found FreshBooks really good in terms of that. And a part which could be a downside for some is that it gives 3 words at a time 👀 (Although, you can ask for more). But mind you 3 at a time attracted our attention very well. ✅
FreshBooks also provide Logo for brand names and their Customer Support is also decent.
😃 Major Question – Which one is the Best?
In our view, to get the best name for your branding company you should have a look at all of them and then decide. 😉
You never know which of them is going to give you the name you were looking for years.
In addition, you can also have look at other websites for the brand name we have listed below. 👇🏻
Do comment in Comment Section, if liked our work !
Bonus – Brand Name Generators
Ashutosh Tiwari
Full Stack Developer
People spend a lot of time figuring out their brand name and why shouldn't they! Who doesn't want their brand value used as a verb in the market.
Are you Tech-Enthusiast ? 😃 Don't Forget to Checkout our List of Trending Technologies in 2020 HERE
Let me be very clear first of all, whatever Technologies👨‍💻 you choose to get skilled in- – You can always excel in any of them and…
While starting a business, names for branding is the first thing we Search! 🧐 Do you know a Name Branding Generator could provide you that with…